Reducing the Incident Rate
"98% of HSE Professionals have experienced an incident or service quality issue in Q1 or Q2 of 2022 due to a lack of mental focus"
Those are the stats from the hundreds and hundreds of HSE professionals that have gone through our HSE Mental Focus Specialist Certification Training. Scary, right?
Please take a moment to read Ruud's experience during his 20 years in the field, and what he has learned from our training:

"I work independently, so I work for a lot of companies and have done so for almost 20 years; so I know a lot about the profession.

I have also given a lot of training about general safety, behavioural safety, and brain based safety programs, but at the end there was always a lack of information. Back then I, however, didn't know about this course; I didn't know what it was, or how the brain behaves towards safety and not only on the work floor but also with the management team supervising people.

The companies I work for are most of the time offshore-related with very high end safety focus/minded work for the HSE management as they work on many renewable energy wind mill parks on the sea. Naturally, they really want to know how to break the plateau we are facing regarding the incident rate. During my whole working career, I've observed the frequency rate to always be around 5. And it has always been the question: "Ruud, tell us how we can improve this and reduce the frequency rate to a lower number than 5". And it has simply not been possible. Now, however, I've learned in this course that there actually is something we can do to really improve, and if we implement this different way of thinking within the company, next to all the other procedures and programs we are developing at the moment, I think we could start breaking that plateau.

During my training I was really positively surprised to experience how it helped me to learn better when I had to write my reflections after every course and afterwards got feedback on these assessments. I think this program is very helpful to all kinds of HSE professionals, and not only HSE but also the management team of a project. If people really understand how the brain works and how people are only reacting and how they act in general, I think you have a tool you can actually use. And we need that tool to break the plateau.

One of my colleagues originally told me about this course, and my advice to you is: if you are thinking about doing it, please start with the training today!"

RUUD VERBUNG, INDEPENDENT HSE PROFESSIONAL

Have you also experienced being asked again and again about how to reduce the incident rate but haven't had the answer? Then you are not alone.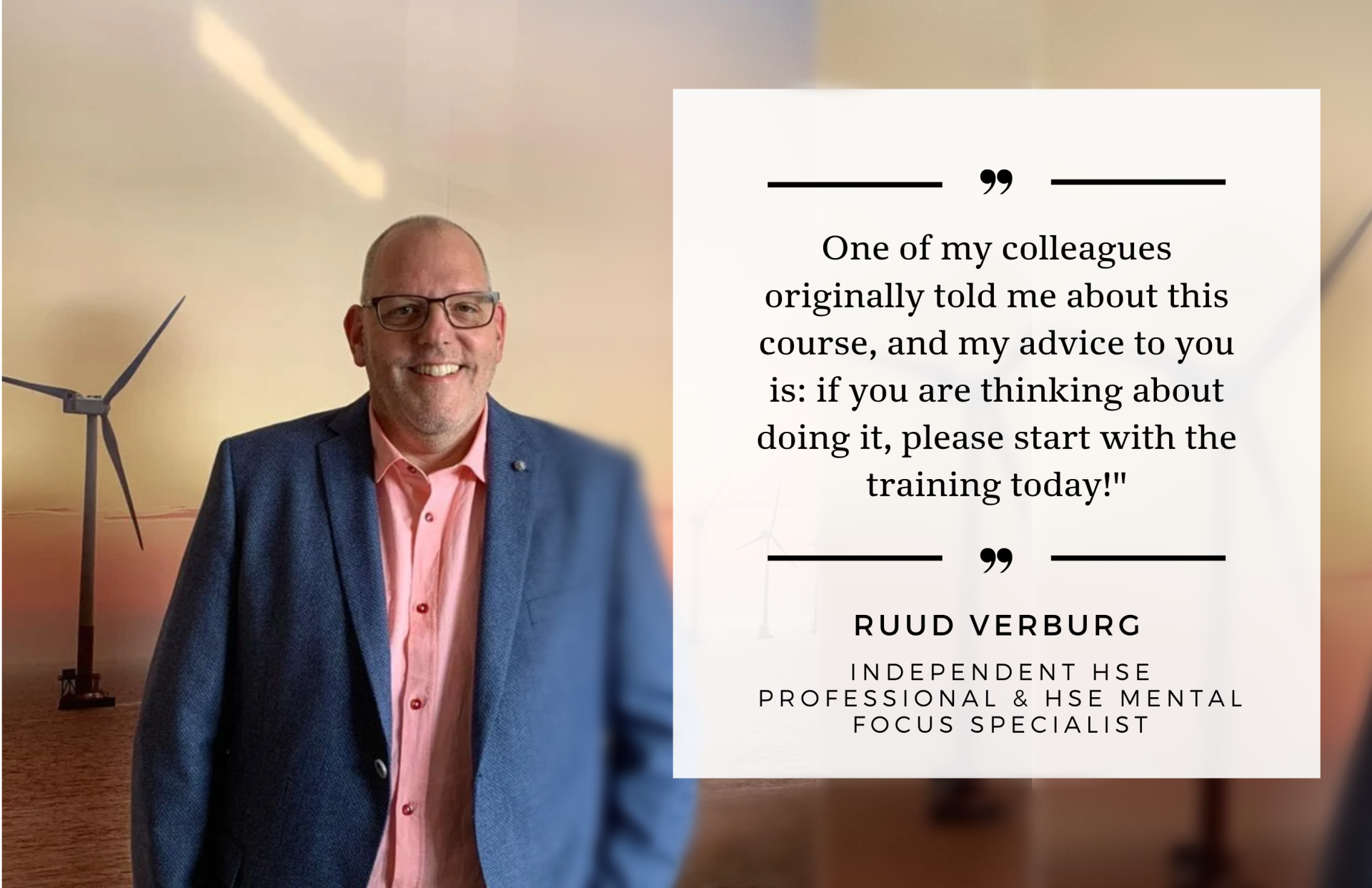 Interested in learning more?
Join our CPD accredited certification training to become an HSE Mental Focus Specialist
Click the button below to learn more and and start expanding your knowledge today!
Want to read more articles like this one?
Why not read our latest Blog Post "The Perfect Team"?
Simply click the button below
Or maybe you are interested in one of our other interesting articles?
FEEDBACK FROM OTHER
HSE PROFESSIONALS
Learn what other HSE professionals think about our CPD accredited certification training
Created with