Get Certified and become an accredited
HSE Mental Focus Specialist
Use Neuroscience Safety to reduce accidents, incidents, and service quality issues. Enjoy the results you will be able to create on completion of our CPD-Accredited Certification training as a HSE Mental Focus Specialist.
Join Via WeFocus Scholarship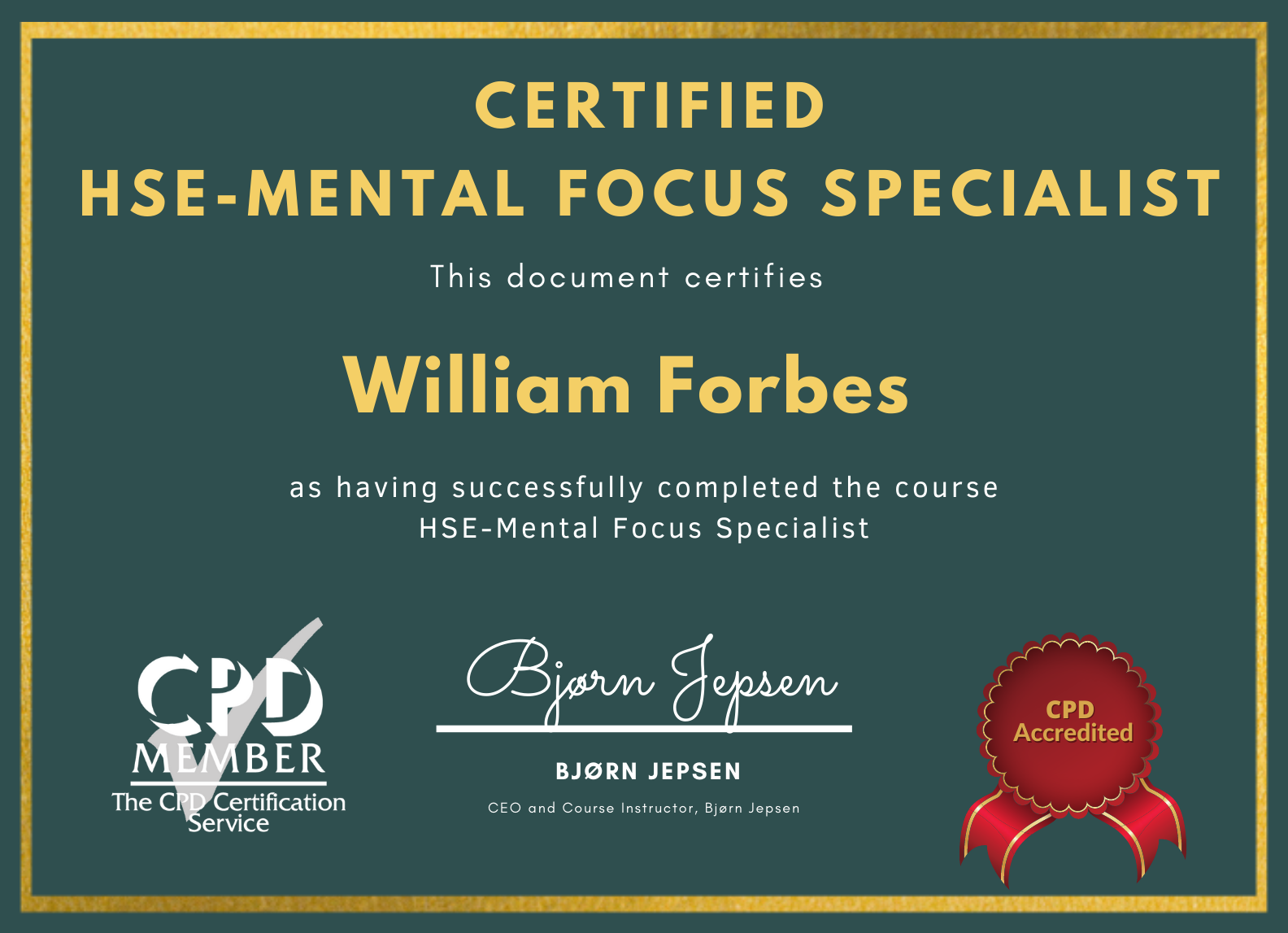 95% Of all Accidents, Incidents, and Service-Quality Issues are related to a lack of Focus
What is being done in your organisation today to address this issue?



This is a unique opportunity to work strategically and proactively with Neuroscience Safety!
Why are we giving this for such a huge discount?

We know for a fact that when you get this knowledge, it will have a significant impact on the great work that you are already doing. So when you become a success more people will go home to their family and friends safe!
This is what it is all about.
We dovetail Mental Focus into already existing policies and procedures
Learn the best strategies to effectively make your organisation run towards better HSE work!
This is What You Will Learn
Neuroscience Safety
Neuroscience Understanding
Neuroplasticity and Safety
Cognitive Training
Impulse Control
Selective Attention
Attention Span

Safe Decision-making
Mental High Performance
Behavioral Psychology
5 Facts to Mental High Performance
HSE Engagement
How to Make People Run Towards Safety
The A.P.E Model at Work

Set and Achieve Goals Faster
Target short and long-term goals

WeFocus Scholarship
For a very limited number of people, there is an opportunity to join the WeFocus Scholarship Program
We've hit a plateau in workplace safety!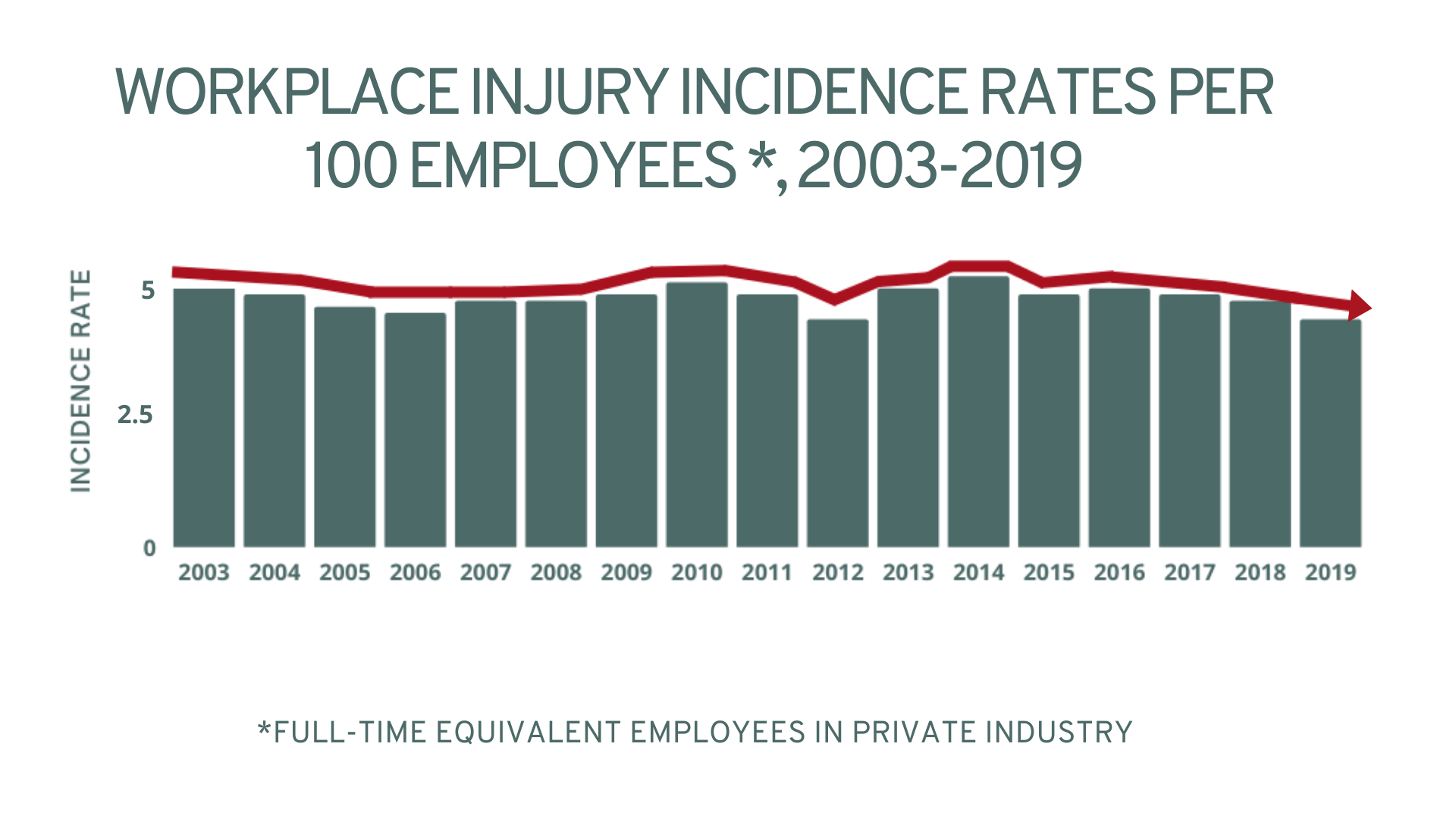 It is time to focus on Neuroscience Safety!
Take action today!
Content of the accredited

HSE Mental Focus
Certification

A thriving community
350+ HSE Mental Focus Specialists and counting!
I have been a safety manager for 20 years, and have done countless root cause investigations, generally speaking, it gets down to 2 things.
First, the organisation does not have the right policies and procedures, this is getting less and less because the companies are evolving. The second is that people are not paying attention. To correct this it is very easy to say "pay more attention". So this training helps me understand how we can train people's attention to avoid accidents and incidents from a mental focus point of view. The simplicity of the A.P.E model is remarkable and will make a big difference to the safety culture.
Overall great and insightful training! I appreciated it. Thanks, you are doing a great job thank you.
Jeremy Heaths
sernior risk consultant at HUB international
I got the information about this training 10-11 hours ago and immediately cleared my schedule because this is something that I am very passionate about as a QHSE specialist.
The 3 reflection that hit home for me was the:
1. The cognitive part with impulse control and attention span.
2. Understanding arousal control and how important it is to find the right balance, and understanding the will differently make me better at my job.
Lastly, the A.P.E model is much simple and I am excited to take that to my team.
I very much enjoyed the course and I differently want to share the good word about this, because I am better today because of it and I appreciated you offering this, thank you so much.
Dan Crawford
environmental health and safety specialists
This training has been very insightful, and that has opened up my mind to how important neuroscience can make more people go home to their family and friend, by making them more mentally focused.
Training the organization's selective attention will make them able to identify and keep the attention on a particular activity or task, this will make people safer.
Understanding the need for optimal arousal control so that we hit the sweet spot between systems 1 and 2 will differently reduce accidents.
James atta aido
HSE Professional
I learned quite a few things in it and it is very interesting as I started this course earlier this week, and in every call, I have been in I have to share something from the course. I found the judge example very interesting because I see a lot of that kind of behavior every day.
The crystallized and fluid intelligence was very insightful, as well as impulse control and arousal control and how we use that in a meeting.
For us, in my company, it is going to be good to implement this in the organization and have people using the A.P.E model daily.
Beth Burbank
Communication lead HSE/SQ - Halliburton
My key realization of this training is that globally we have hit a plateau in safety because we keep doing the same thing over and over again and it is not working.
We need a new approach, and it is important as HSE professionals to understand how our brains work.
Using the 5 factors to mental high performance to move us from our current state to our desired outcome of reducing accidents. This is an important course that I will recommend to every HSE professional. When we implement this we can achieve massive improvement, and break the plateau of harm.
godfred osei mensah
Project/site management, Sheq professional maxam
This program is valued as a key point to improving safety and the safety culture in any organization. I am suddenly looking for more coming out on this, and it will have my full attention. I do think that it is a wonderful tool to use. As we know 95% of all injuries are created due to human error, so if we can correct some of the human error and see a reduction there we are ahead.
Roger new
EHS and facilities manager
dentsply sirona
I am privileged to have undertaken this HSE mental Focus specialist course, going over principles that will enable us to have control of accidents, incidents and service quality issues. The principles of neuroscience safety, when applied would reduce accidents and send more people home safely. One of the essential principles is the A.P.E model, once we accept that there is an opportunity to apply risk management with the cognitive part with will allow us to narrow the focus to the task at hand. Thank you so much for this opportunity.
Rajarshi Ghosh
HSE Director
Bodal Chemicals Ltd
Thank you for this training, it was very interesting! This kind of training is very helpful because it is another vision of safety, it is not about procedures, standards, or checklists. It is about neuroscience which is very important and useful daily. I learned a lot, especially impulse control, which is essential for creating a safe environment and delaying gratification because we see accidents because people want speed, so they can move to the next task or go home. Understanding arousal control in combination with the A.P.E model to reduce and remove accident and service quality issues.
Mohamed Mejjati,
Process safety manager
confidential
First of all, I want to thank you for this training. It has been impressive. I have over 20 years of experience, and this course has made me understand the mental focus we need today.
We need to understand people, what is in their minds and that they have understood what we are telling them. There are so many distractions today. In my experience many people get hurt or put themselves in harm just because they are not mentally focused. If someone is not mentally focused when doing a heavy lift, it is like a change reaction, therefore HSE professionals need to have an understanding of the implementation of mental focus at work. Thanks to this course I have understood, what needs to be done.
Jason Coleiro
QHSE inspector
If you have any questions just let us know
.
If you are ready to take action, just press the link below and start your certifications process!
Created with